Seeley Lake Senior Lunch Menu
Lunch served at the Seeley Lake Senior Citizens Center
starting at 11:30. Reserve a spot before 8 am.
406-677-2008 60 & over: $4, under 60: $7.50.
Friday, October 5: Tuna Melt
Monday, October 8: Pork & cabbage
Tuesday, October 9: Indian Tacos
Wednesday, October 10: Chicken Alfredo
Thursday, October 11: Burger Philly Steak
Friday, October 12: Fish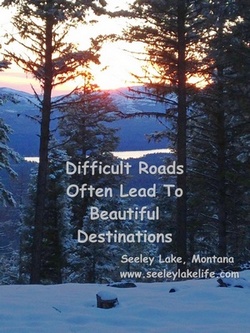 Seeley Lake Business Bulletin Board
Announcements, Specials, Promotions, Events:
FREE ads for Seeley Lake
businesses and residents.

email me (Andy) the information. It's that simple.